Horse Rail (Optional: Electric)
Plastic Coated Rail Horse Fence System with optional HotCote™ electric fence technology.
Horserail&reg is an innovative coated rail and wire horse fence system that combines the patented Horserail&reg technology with premium virgin grade polyethylene and a super strong steel core, making it a safe, secure, and durable alternative to standard horse fencing.
Horserail's smooth surface is designed to flex and slide so that if a horse is to run into, hit, kick or put a leg through the fence then Horserail&reg will bend and flex so that there is less chance of an animal being injured. Horserail&reg has also developed as special conductive plastic coated wire 'Hotcote&reg' that is the perfect solution for a highly visible, permanent electric fence for horses and other animals.
Ideal for arenas, round pens, yards, pastures, tracks, and gallops with its patented spooler and buckle system, Horserail&reg is easy to put up, significantly reducing installation costs and time and can be moved with no trouble if needed making it an ideal permanent or temporary horse fencing solution.
With its genuine 20 - 30 year limited manufacturers warranty, Horserail&reg is maintenance free with NO painting required and is available in three colours designed to blend or contrast with your land's colour schemes. Black, brown and white.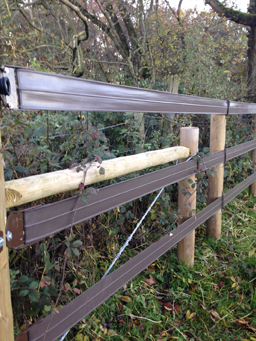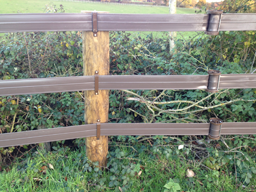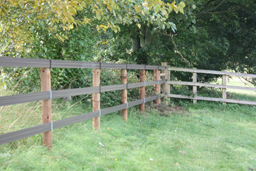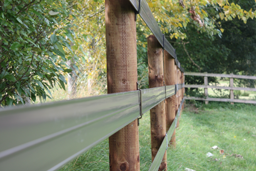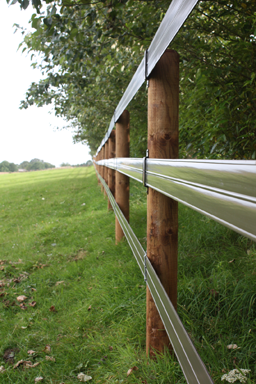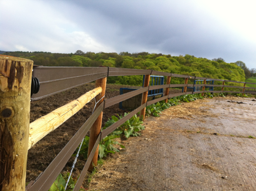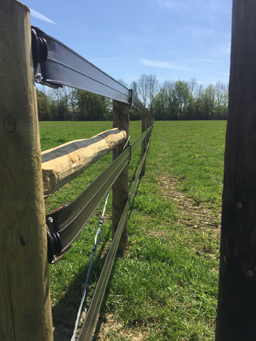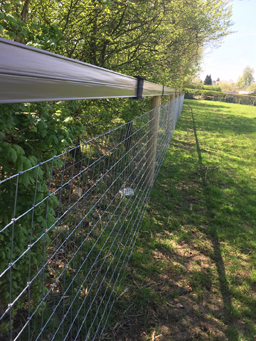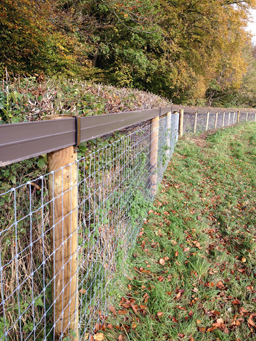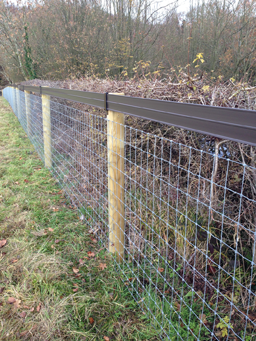 Electric Horse Rail
Electric Horse Rail
Electric Horse Rail
Electric Horse Rail
Electric Horse Rail
Electric Horse Rail
Electric Horse Rail
High tensile horse netting with Electric Horse Rail
High tensile horse netting with Electric Horse Rail
High tensile horse netting with Electric Horse Rail